QuickBooks Training Services
"Expert knowledge, expert advice, expert answers for all your QuickBooks training needs and questions"
QuickBoo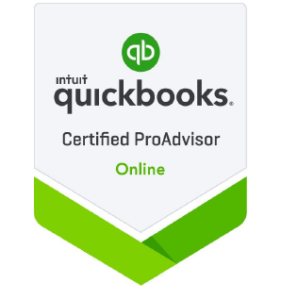 ks is a continually evolving accounting software system. Its intuitive process-based interface helps the business owner navigate the underlying accounting structure and make sense of their business. We can help you select the right version and required add-on modules for your business and guide you through the entire process of learning, using and benefiting from using QuickBooks.
Katz&Co QuickBooks expert will train you and your staff. We can do this at your business to minimize disruptions to your ongoing workflow.
When we train you we will explain why and doing things as the pertain to best representing and your accounting system and business processes.
We will look at your business need and recommend specialty modules to further add value to the QuickBooks services and provide the QuickBooks training to make you successful in their use.
Finally, we will be continually available to answer your questions and provide hands-on help if required.
QuickBooks Training for All Current Products
Expert and custom training to address how your company does business and how to use the results to make financial decisions.
•Online – Small Business Accounting Made Easy
•Pro – Everyday Tasks Made More Efficient
•Premier- Tailored for your Business Needs
•Enterprise Solutions – Advanced QuickBooks
•Point of Sale – Boosts Your Bottom Line
Ad-Ons
•Payroll
•Merchant Services
•eCommerce
•Time Tracking
•Financial Analysis
Set-up Checklist
Our QuickBooks trainers are accomplished in accounting services and will structure the initial setup to maximize the efficiency and accuracy of your businesses internal financial management.
•Company Information
•Chart of Accounts
•Items, Products, and/or Services
•Vendors
•Customers and Jobs
•Employees
Year End Process
•Tax Prep
•Process W2′s and W3′s
•Process 1099′s and 1096′s
You can find out more about our services by following the links above,  e-mail or phone us for more information or to set up a consultative meeting in our convenient Bethesda offices.